When the kids have a break from school, it's a great time to plan some family fun. The most important ingredient of a school vacation break is being together to have a good time, whether you travel a distance away or decide to stay home. To help you make the most of your time, here are some tips.
COVID-Friendly Travel Choices
Here are some options to stay safe from COVID exposure during a vacation.
Take a road trip. Drive to a different city and stay in a rented home or hotel where strict attention to pandemic rules is followed.
Rent an RV. Exploring the great outdoors at a national park makes a great family vacation.
Fly. If you're ready to board a plane, be fully prepared with the appropriate masks, cleansing wipes, and social distancing protocols.  
Stay Check out entertaining destinations that are a short drive away.
Staying close to home while enjoying a wonderful time together during school vacations has become more common. Plenty of fun activities everyone can participate in are available in the Boston area.
Outdoor Entertainment at Home
With a backyard, you can have a fantastic staycation. The whole family can compete in outdoor games, such as kickball and basketball, or set up some inexpensive equipment to play badminton, croquet, or horseshoes with family members.
Add a bit of adventure to family time by spending an evening camping out in your backyard. Light a campfire, make s'mores and gaze at the stars. If the weather's warm, turn on the sprinkler to cool off or toss around water balloons.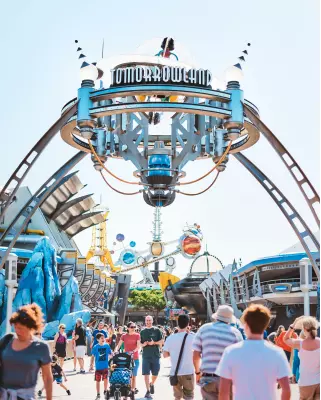 Keep safety in mind before indulging in outdoor playtime activities. If your property isn't already fenced, it's a
good idea
to have a fence installed before your staycation is set to begin. A fence around your yard keeps children and pets safely within your property lines, preventing kids and animals from accidentally running into the street while chasing a ball.
In addition to safety measures like a fence, consider other measures to keep your kids safe. This can be something as simple as saying they can only play outside within hearing distance, or, if they're older, you can outfit them with a smartwatch and
keep tabs
on their location via GPS monitoring.
Your family fun staycation doesn't need to be limited to your house. Look for fun, interesting
destination options
in Calgary. For example, you could take the kids to the Calgary Zoo, go birding at Inglewood Bird Sanctuary, or visit Banff Upper Hot Springs.
As you can see there's plenty to do when school breaks roll around. There are plenty of activities and fun for the whole family, whether you stay close to home or head somewhere new.